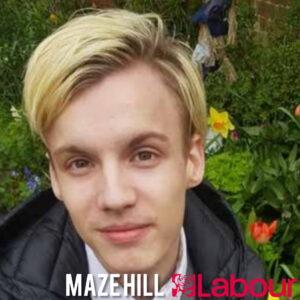 For the last five years I have been part of Hastings Youth Council, acting as Vice Chair, with the responsibility of mental health co-ordinator and promoting Hastings Pride. I am a performer of arts – working as an actor and singing in a band. 
I was born and raised in Hastings and was a member of my school council for three years. I overcame a lot of adversity in my childhood, accessing social services at 14 and leaving home at 16.
I am now a volunteer for Band of Brothers, YMCA, Eggtooth creative arts for mental health therapy and Xtrax youth club. I am a qualified film-maker, recently working with 'aGender Education' to make 'Me, Myselfie and Others' – a documentary about being who you want to be.
Being a young person in this country has never been harder: quasi-privitised education, cuts to the NHS, unaffordable rents and mortgages and unemployment. I'm part of the generation experiencing the toughest set of circumstances and I was to change that.
I will work hard to represent all the residents of Maze Hill if I am elected.
Contact Justin:
Skip back to main navigation