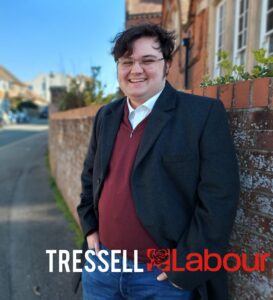 I was born at the old Buchanan Hospital in St Leonards and have spent most of my life living in various parts of Hastings, including Silverhill, Old Hastings and most recently Tressell and Baird.
I consider myself to be a socialist and believe that everyone has the right to a life where their fundamental needs are fulfilled and for society to not be solely driven by the accumulation of wealth over the wellbeing of our fellow citizens.
I had the privilege of growing up under a Labour government which prioritised healthcare, education, and the rights of workers. I now want to work to help support those who have been most drastically hit by a decade of austerity which has rolled back hard-won gains from decades past.
Climate change and the threat that this poses to our way of life is one of my main focuses and I fully support the continued efforts by our council to do our part in addressing this crisis. I've recently transitioned to an electric vehicle and support the continued growth of renewables as a primary source of energy over short term and damaging mitigations such as the continued use of fossil fuels or natural gas.
CONTACT LIAM:
Skip back to main navigation