Ali Roark is your candidate for Tressell and also for the county division of Baird & Ore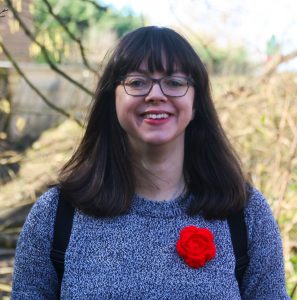 Ali attended local schools in Tressell, Baird and Ore and lived briefly in the USA before moving back to raise her family in Hastings. Ali studied History at Sussex and the University of Colorado with an emphasis on social movements in the twentieth century.
She works part-time for a local supported accommodation provider and was previously employed by East Sussex County Council. Ali has a particular interest in education, children and families, ensuring support for vulnerable people and looking after the natural environment.
Ali says: "I understand that many local families are struggling and I value the chance to represent you and your family, to talk up Hastings and to seek improvements to local areas – including community safety. I want to work with and within the community to be a strong voice for local people – including children in our most deprived areas who deserve a bright future full of opportunities to thrive as we move forward."
Follow Ali's Tressell campaign on Facebook at @ARTressell
And on Instagram at @aliroark_tressell 
Follow Ali's Baird & Ore campaign on Facebook at @ARBairdOre 
And on Instagram at @aliroark_bairdore