Ash Madden is your candidate for the county division of Rye & Eastern Rother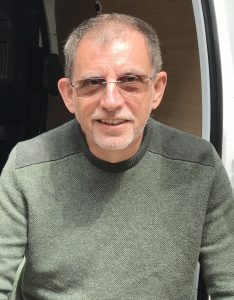 Ash volunteers at Rye Food Bank where he is store manager. Before that he was 35 years in the Information Technology and Communications industry in companies ranging in size from startups to IBM.
He says: "I understand the challenges facing entrepreneurs and small businesses, as well as people struggling to get by. The people of Rye and Eastern Rother deserve a councillor who listens to their needs and can hold East Sussex County Council to account."
Ash is standing for both county and district council seats: here's what he told Rye News.
Map of Rye & Eastern Rother