Sabina Arthur is your candidate for Braybrooke ward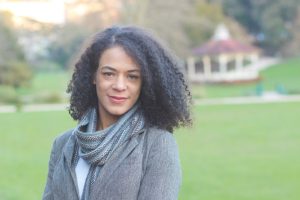 Sabina is a community organiser and activist, currently co-leading on domestic abuse awareness projects with Hastings charity, Women's Voice. She also campaigns on animal rights, anti-austerity, ethnic minority inclusion and community engagement.
She says: "I want to address inequality in Braybrooke. I know that there is a large wealth gap here and that many people live with pressures of zero-hours contracts and insecure housing. As a councillor, I would talk with residents to find out what they need from the council and ensure that their concerns are heard.
"
I would also help the council to meet its 2030 carbon neutral target by working with the community on local ways to tackle the climate crisis.
"Aside from my community work, I'm an actor and I feel it's important in this town of creatives to have a voice on the council representing the creative industries, self-employed and freelance workers."