by John Cannan
Labour candidate for West St Leonards
I love West St Leonards. For one thing it's where I live. And I'm proud of the way the area, so long neglected, is looking up.
We have a bypass at long last, which has taken some of the pressure off Bexhill Road. We have a new supermarket, an Aldi, where I believe one of my Conservative opponents works. I'm glad for him, and others, that it has created jobs, and shopping opportunities in the area. And the new Medical Centre is another plus for West St Leonards.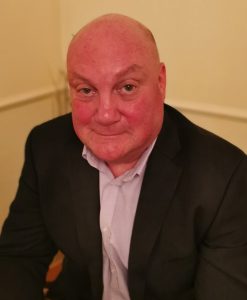 But I'm also aware – who wouldn't be – that not everyone is happy with plans for further housing developments on the narrow strip of land behind Bexhill Road (the Lower Tier) and the Bathing Pool site.
But before I tell you what I think, here's what I've been told.
The Council are committed to developing the lower tier at Bulverhythe (plan of the proposed development below) because of the ever increasing demand for social housing, the limited amount of land available and the funding made accessible by Homes England.  The latter has been time limited and means that plans have had to be submitted at pace.
Houses will NOT be built on a flood plain and the proposed mitigation to that issue will need to be approved by the Environment Agency before any building work can commence.
The old Bathing Pool Site has been long overlooked and been subject to consultation in the past. The opportunity is now within our grasp to develop the site as a leisure destination and  will go ahead with the full consultation of local residents.
A lot of concerns are valid from the point of view for those living near the prospective developments and I do empathise. These concerns are partly to do with the process of why we are where we are now. And a lot to do with the desperate need for housing in the borough.
But first a little bit of background about myself. I was brought up in a council house in Hastings.  My dad was a postman who didn't earn a fortune but the availability of a secure tenancy and affordable rent was a godsend to our family.
Fast forward to Hastings today and we find a terrible shortage of affordable housing.  I hear this time and time again on the doorstep, parents with older children still living at home because they can't afford a mortgage or ever increasing private rents. Two properties recently became available and 366 separate bids were received for them.
So, the council has decided to develop this site.  
"I was brought up in a council house. But today we have a terrible shortage of affordable housing"
People will know that the original plan was to develop the Lower Tier site in conjunction with new sports related  facilities.  That didn't happen. However, the funding available from Homes England (£6.9m) is still available so surely it is sensible to investigate whether this can be utilised in the right circumstances?
Any risk of flooding in the area would need to be mitigated before any development could take place. Now, I'm not an expert but the Council will continue to work with the Environment Agency (EA) who are the experts. 
The Council will be working with the EA to consider the mitigation measures. The EA have the final say and if they do not consider the site can be upgraded, then not a brick will be laid and no development will take place.
I've been told that many residents are pleased to see the flood issue being dealt with and others welcoming new young families to access the playing fields, playgrounds and the fabulous Combe Valley Countryside Park
Should we get EA approval I would like to look at the many positives of developing on the lower tier:
Provision of much needed social housing

 Flood mitigation measures to protect the new development AND all of the existing houses along Bexhill Road.  

Adding to the vibrant community in  West St Leonards, new residents using local shops, businesses, pubs etc

New football pitches laid

New changing rooms built

Last, but certainly not least, significant funding was released to protect and

enhance

the wonderful Combe Valley Countryside park, allowing Groundworks to continue the great work they are already doing.
Consultation has been on-going regarding how to make this the most sympathetic development and this will continue.  I really hope to convince local residents of the many positives of this scheme.
"Speculation about what would be on the Bathing Pool site is just that .. speculation"
Residents are justified in feeling frustrated over the Bathing Pool site. The proposals have dragged on for far too long (thanks largely to legal negotiations) but complex lease issues are now close to being resolved. 
The delay has been caused by the council's determination to be in this for the long term.  By that I mean that the area is designated as a leisure destination with sufficient housing development to support that. 
In order to achieve that goal the council needs to develop a lease agreement that provides for new homeowners not to be tied into long-term lease agreements whilst retaining control over leisure facilities in the long term.
There will be an outline plan put forward and the developer will have a local presence and are well versed in the consultation process. 
Speculation about what would be on the site – five-storey flats have been suggested – is just speculation.
I won't be drawn on the outcome and it will be my job, if I am lucky enough to be elected, to make sure the views of local residents are heard. If residents are not happy with the result, I'll do my best to understand and represent their views to my council colleagues. 
If we  can't find a way forward together, decisions around this site may well be taken away by the central government and input from local people will be significantly diminished.
So when consultations finally start, I will make sure residents' voices are heard over whatever development is put forward. 
I believe a leisure destination on a brownfield site, funded by attractive seaside homes, will be a real positive for the area.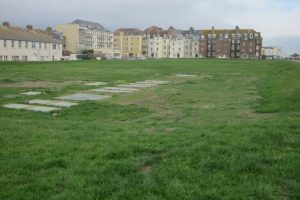 Picture courtesy of Hastings in Focus