The council is proud of its efforts during the pandemic, and those of the town's wonderful volunteers, says leader Kim Forward 
It has been three years since the last borough election as the pandemic has meant a delay of a year. I am proud to present our manifesto that puts the needs of our town and its people at its heart and which builds on our achievements as a Labour council.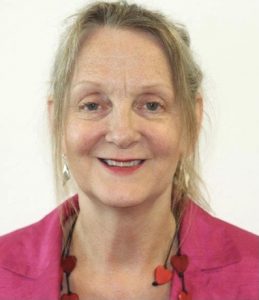 We have been living through this pandemic for over a year now and it has been the most difficult year collectively for us all and there have been many sad times for people. As a Labour council we have stood with the people of our town as I pledged that we would do a year ago when I became leader of the council just as we went into lockdown. 
Our community hub which we set up quickly in partnership with others ensured that those in need could be helped to have their essential needs met. We have worked collaboratively throughout this pandemic with our key local partners including the community and voluntary sector and will continue to do so. The work of our community and voluntary organisations and their many hundreds of volunteers who rallied round to help has been fantastic.
It has been a very challenging time responding to and adapting to government guidance but we have kept all our essential services going throughout this pandemic and made some difficult decisions around when to open and close some of our amenities.
Of paramount importance has been the health and safety of our residents and the council officers. Most of the officers are still working from home and in this way, we are ensuring that our workforce is as resilient as possible.
We have offered ongoing support and advice to businesses and devised schemes and distributed government support grants to those eligible as quickly as possible.
Our messaging throughout this pandemic has been clear and consistent and over 37,000 people have signed up to our weekly e-newsletter, our website is refreshed and updated regularly, and we use all the main social media channels. 
We remain optimistic for our town and our people and we have already agreed our priorities and actions for recovery and resilience and the themes which will form the basis of our work both at the council and with our partners.  
A labour run local council will continue to put the needs of the most vulnerable at the heart of its decision making and seek the best possible outcomes for all our people and their communities as we move together towards a brighter future.