Hastings has many attractions that benefit local people, tourism, and local businesses.

 

Some of these are owned and maintained by the council, but others can be helped by the council too. Hastings-based groups have received over half a million pounds in the current financial year to date from the Arts Council alone.
We will:
Continue to support the Hastings cultural sector in general and, specifically, with leverage funding that can be applied to Arts Council applications;
Work with the Environment Agency and Southern Water to make sure water quality is further improved and Blue Flag status is maintained for St Leonards beach;
Maintain and develop wheelchair access routes on our beaches;
Support and promote St Mary-in-the-Castle as a successful performance venue, working with the charitable trust that now runs it;
Support the Hastings Contemporary gallery to establish a secure future and use its Arts Council National Portfolio Funding to enhance its outreach work with schools and local communities;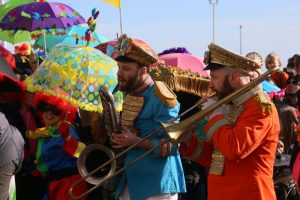 Work to maintain and improve our programme of events (such as the Seafood and Wine Festival, St Leonards Festival)

engaging with underrepresented, minority and disadvantaged local people

to maximise the variety and impact of the overall festival programme;

Continue to recognise the impact of local events on the community and the difference they make to people's lives, e.g. Pride for the LGBT community and International Women's Day for women and increase work with other groups including Disabled groups and BAME groups;
Actively encourage and support work from minority and disadvantaged local people and where funding is available ring-fence some for work led by and including women, BAME, Disabled, LGBTQ+ and other underrepresented people;
Actively promote and encourage inclusive and diverse arts projects, especially those led by underrepresented, minority and disadvantaged people living locally;
Keep White Rock Theatre open until the new performance venue can be developed;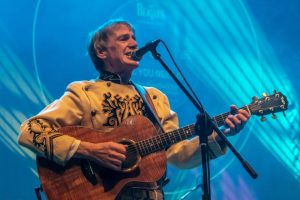 Continue to support local groups to put on established cultural and heritage events and festivals, and encourage new ones;
Work with Ore Community Land Trust and others to secure community ownership of Speckled Wood and establish the area as a Local Nature Reserve;
Maintain 'Green Flag' award status for Alexandra Park, St Leonards Gardens and Hastings Country Park;
Work with Natural England to protect habitats, encourage biodiversity and limit invasive species in the country park;
Work to establish an electric 'mini-tram' or other sustainable bus service along the seafront, linking the Old Town, Hastings Pier, and St Leonards;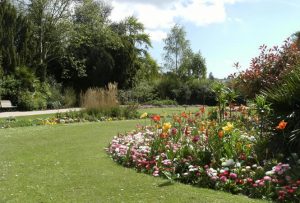 Install a cycle route in Alexandra Park;
Maintain and develop wheelchair access routes in our parks and open spaces;
Use the new Country Park Visitor Centre to promote the country park to local people and visitors;
Establish a local trust to maintain and enhance the Ore Valley protected open spaces for local wildlife and for local people to enjoy;
Work with the county council to eventually develop a car-free seafront.