During these times of austerity, there is far less money to provide new services and functions than there used to be.

 

So the council's efforts need to be focused on providing existing services better, as well as raising as much money as we can from other sources.
Council spending is divided into two kinds: revenue spending and capital spending.
Revenue spending
This is  what the council spends to cover its day-today expenses, providing services it must provide by law (statutory services), as well as additional services it chooses to provide (discretionary services).
Money for this comes from Council Tax, Business Rates, government grants, fees and charges, car parking, competitive grant programmes, rents on commercial properties, and other income generation.
The Hastings Council part of the Council Tax (about 16% of the total) only pays for about a sixth of council spending.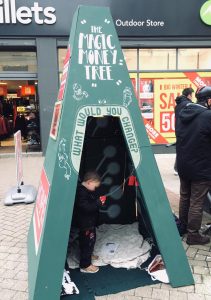 Government grants used to be the largest contributor to council income but have been cut to almost nothing.  Council Tax increases have been limited too, so much more has to be raised from local fees and charges, and other income generation.
The council cannot borrow money to pay for revenue spending and cannot end the financial year in deficit.  If it can't balance the books, it must use money from reserves to cover the gap, cut its services, or raise more income.
The council bids to external competitive grant programmes wherever the grant can help the council to fund its priorities. These grants can only be used for a specific purpose, are time-limited, and are generally used to fund additional rather than mainstream services. 
Grant sources include the EU (but not for much longer), the Government, National Lottery Fund, Arts Council, and the South East Local Strategic Partnership.
Capital spending
This is the money the council spends on longer-term projects – buildings or equipment that last beyond the current year. To fund this, the council is allowed to borrow money, usually from the Public Works Loan Board (which offers very low interest rates).
The council has to set its own limit for the amount it's going to borrow during the year, but there are no restrictions on this limit. As long as the council sticks to 'prudential rules' (ie it can demonstrate that it can afford the loan repayments) it can borrow as much as it likes.
However, as the repayments on loans come within the revenue budget, and because the revenue budget is so restricted now, borrowing can really only be done to pay for capital projects that will generate enough income to cover the loan repayments. 
For some capital projects, the costs can be covered by external grants. So, undertaking capital-funded projects makes no difference to the amount of money the council has for day-to-day revenue-funded services.
For clarity, we've divided our commitments into four categories:
Day-to-day spending commitments for improved council services to be paid for from the council's revenue spending;
Capital projects for new facilities to be funded from borrowing;
Income generation and cost reduction schemes designed to generate additional revenue funding, or maximise existing resources;
Influencing how government, healthcare providers, police, education services and others operate through the work of Labour councillors as well as broader campaigning commitments in the local Labour Party.
Day-to-day spending
Providing services through day-to-day spendingis about how the council spends its revenue budget.  These commitments don't cover all the council's day-to-day services, but show some of the additional things beyond its core services that a Labour council will do.