Hastings is the most deprived council area in South East England and has some of the poorest neighbourhoods in the country.
To tackle this, a Labour Council will:
Continue to use the funding achieved from the EU Community-Led Local Development programme to establish projects to address long-standing unemployment and income deprivation, as well as skills shortages, principally in the Hollington, Broomgrove, Farley Bank, Halton, and Downs Farm estates;

Consult with residents in appropriate communities as well as those from other under-represented or disadvantaged groups including ethnic minority groups, disabled groups, LGBTQ+ groups, refugee groups and women's groups.

Participate in the Education Opportunity Area initiative and work to ensure that the funding is used to provide sustainable improvement to educational standards in Hastings;

Continue to fund the Council's Active Hastings team to take sports opportunities and street games into disadvantaged parts of the town and give the chance for young people, especially girls, ethnic minority, LGBTQ+ and disabled young people, to become accredited sports leaders;


Work closely with non-statutory organisations providing essential services to the most vulnerable people;
Support the Foreshore Trust with their grants programme which commissions the non-statutory sector to provide services and advice;

Actively engage with and support women and people from ethnic minority backgrounds and recognise that these groups are disproportionately affected by economic and social inequality;

Continue to provide services to identify and assist rough sleepers, in partnership with voluntary agencies, offering help with associated problems such as addictions and mental health problems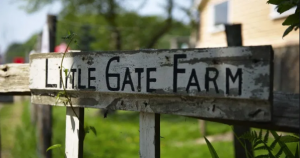 Develop our 'housing first' model to make sure rough sleepers are given the support they need to get a home and sustain a tenancy;
Identify and seek funds to improve the lives of the most vulnerable women and girls in Hastings and St Leonards upon whom austerity has had a disproportionally damaging impact;
Work with organisations such as Little Gate Farm to take on young people with learning difficulties or with physical disabilities as apprentices in the council;
Do all we can to mitigate the impact of the Tory government's attack on welfare claimants by continuing to provide full Council Tax reduction to the poorest in our communities.