There are areas where the council has no direct powers over regional and national policies, but it can use its influence to lobby for improvements, through individual councillors and the local party.
To this end, Labour will:
Address health inequalities though our representation on the Health Overview and Scrutiny Committee and Health and Well-Being Board and work with the Clinical Commissioning Group to sponsor specific projects that address health inequalities;
Continue to fight, wherever possible, government attacks on benefit claimants and work with organisations who want to develop fairer welfare policies;

Represent the people of Hastings wherever possible in the health and education sector to argue for better resources, higher standards and a recognition of the pressing needs that face the more deprived communities in our town;

Highlight the problems brought about by a local schools' sector dominated entirely by privately-run academies, and promote the excellence achieved at the remaining maintained schools;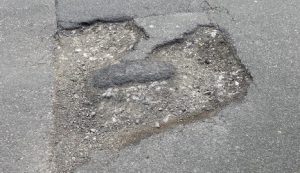 Put pressure on East Sussex County council to get potholes fixed and footways repaired properly, recognising that while the county council has suffered big funding cuts, its political leadership has consistently supported government policies that cut local government services;

Demand that Sussex Police targets its substantial additional funding on reducing crime and anti-social behaviour in Hastings and significantly reduces the disproportionate use of stop and search of people from Black and Asian communities;

Use the Hastings and Rother Transport Action Group to:

work with the voluntary sector sustainable transport group to develop a sustainable transport policy;
encourage walking and cycling;
influence the County Council to develop new off-road walking and cycle routes;
encourage transport providers to introduce integrated ticketing;
recognise the needs of disabled people in transport provision.
Work with bus companies and the County Council to promote an improved bus service and better information provided through electronic information boards at bus stops;
Campaign for a comprehensive bus transport network within Hastings, operated by a local not-for-profit company;

Lobby for affordable rail fares, particularly on local routes; and Lobby for more limited-stop trains on the Hastings to Charing Cross and Cannon Street route;
Participate in regional groups to lobby for road improvements, particularly in the east west A27/A259 route, and the A21.
Demonstrate our commitment to the currently suspended Vulnerable Persons' Resettlement Programme by lobbying for its permanent reinstatement;
Work with local and national groups to resist attacks on local government and fight for local government funding at sustainable and realistic levels, as well as giving councils the powers they need to do their job properly.
Lobby the government to continue to allow online and hybrid meetings to increase inclusivity;