Hastings has a large private rented sector which still has a significant number of poor-quality homes with bad landlords. We are also desperately short of genuinely affordable, social rented housing.
To tackle this, a Labour Council will:
Continue our programme of property purchases to house homeless families as an alternative to using bed & breakfast accommodation;
Start building or acquiring council housing again by re-establishing a Housing Revenue Account, if this is financially viable within the government social housing grant regime;
Ensure new housing built or acquired by the council meets the fully accessible 'Lifetime Homes' standard where possible, as well as good design and energy efficiency standards;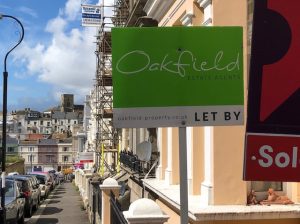 Work in partnership with housing providers whose policies reflect the needs of those in greatest need in Hastings;
Push for the renewal of the selective licensing scheme with the Secretary of State for Housing;
 Use other statutory powers to crack down on rogue landlords who abuse tenants' rights and work to ensure that private rented housing and HMOs are maintained to a decent standard;
Promote and enhance our homelessness prevention programme, to help people get rehoused before they become homeless;
Bring all possible pressure on developers to comply with the 25% social housing requirement in the Local Plan for all qualifying developments;
Investigate and encourage alternative models of housing provision, including community land trusts and housing co-operatives, especially for older people.